Since I had my Misti out already (from the last post), why not make a whole bunch of other things!
I wanted to use my coffee stamps to make something summer-like and colorful. I combined three different stamp sets to make this: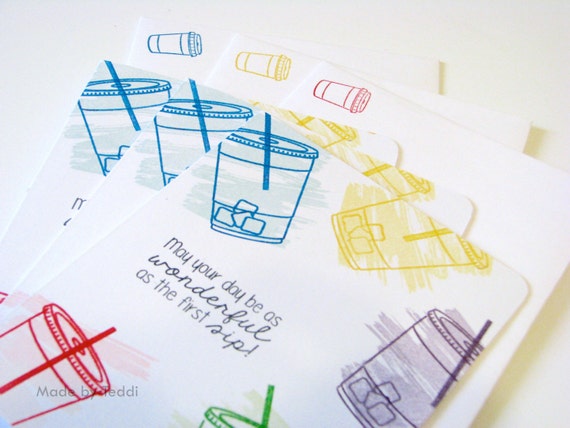 Of course I had to make matching envelopes too.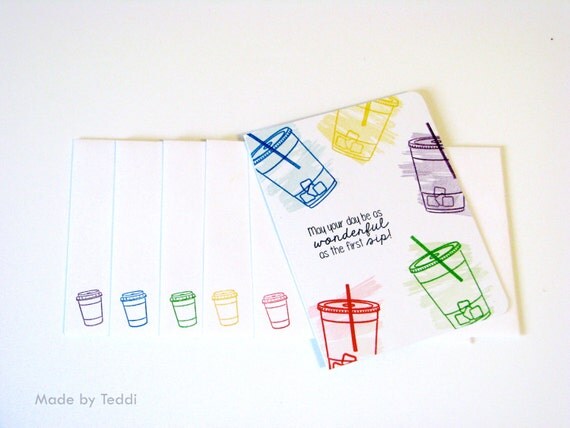 Challenge entered:
Simon Says: Anything Goes