It's officially fall today. That's crazy; time is flying by so fast! This means that Christmas is just around the corner and it's the start of holiday craft show season. I'm excited, but at the same time, I know how busy I'll get!
Without further to do, I've been doing through my Christmas stash: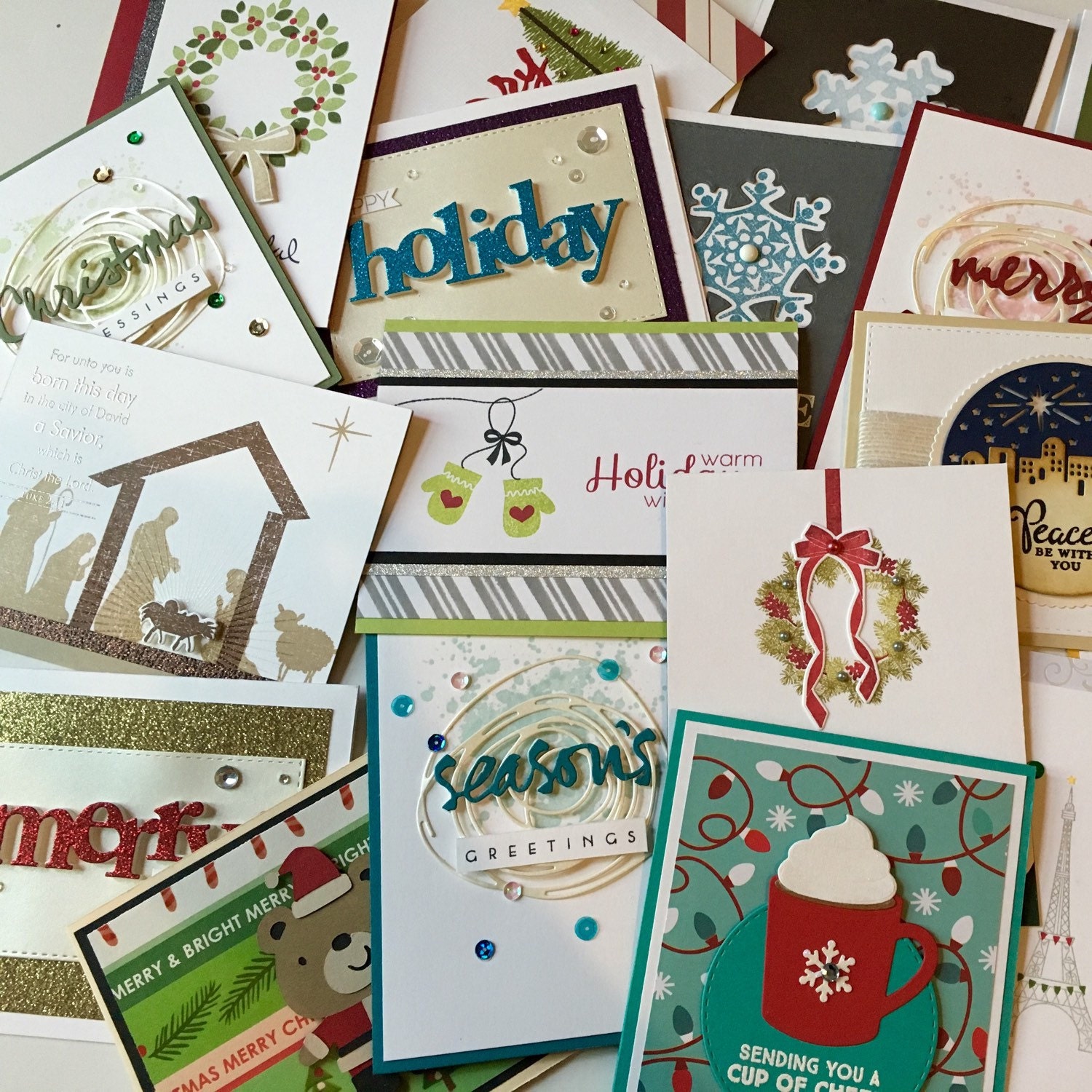 That is a small glimpse into my Christmas card box. I told myself that I will update my Etsy this year and really push my online store. That's my goal for the next few months! This also allows me to get many uses out of my stamps and crafty tools. (I love playing with my toys! Who doesn't?!)
Here's one that I really like that I made recently:
This was inspired by the song "White Christmas" (call me old-school, but I love the Frank Sinatra version - so classic and has that warm holiday vibe). I think of this song every time I write a Christmas card.
I'm dreaming of a white Christmas, just like the ones I used to know
Where the treetops glisten and children listen to hear sleigh bells in the snow
I'm dreaming of a white Christmas with every Christmas card I write
May your days be merry and bright and may all your Christmases be white
I applied some clear wink of stella on the "Merry," so it shimmers when you hold it in the light. So pretty! The ornament gems were randomly picked and adhered using Rangers multi-medium.
Challenge:
Simon Says Stamp: Inspired by Music